Jump to: Antje Junghans, Casper Boks, Christian Roberto Valle Kinloch, Ida Nilstad Pettersen, Elli Verhulst, Thomas Berker
Dr. Antje Junghans is Professor in Facilities Management at the Department of Architectural Design and Management, Faculty of Architecture and Fine Art, NTNU. Prior to that, she was Professor in Facilities Management at the University of Applied Science, Frankfurt am Main (2006–2011). As Chairman of the research group and member of the board of the European Facilities Management network (EuroFM) her responsibilities included the development of a European recognized research agenda in Facilities Management (2011-2012) and the organization of the 11th EuroFM Research Symposium, held at the European Facilities Management Conference (EFMC) in Copenhagen 2012. At the Centre for Real Estate and Facilities Management at NTNU she has initiated and is currently leading research on sustainable Facilities Management. The main research focus is the improvement of energy efficiency of non-residential buildings, highlighting different approaches towards sustainability in FM from building, user, and management perspectives. Additional research activities intend to develop a general perspective on the scope of FM and efforts towards understanding the FM discipline and its development. The research projects contribute to the development of education in the Master program for Real Estate and Facilities Management.
As of January 2007, Casper Boks is professor in design for sustainability at the Department of Product Design at NTNU. Before, he was assistant professor at Delft University of Technology in the Netherlands since 2000.
HIs research interests include sustainable product innovation research and education, and have until a few years ago mainly focused on the organisational and managerial aspects of successful implementation of sustainable product innovation in the electronics industry. Before that he belonged to the first wave of ecodesign researchers that focused on end-of-life issues for electronics. Since then, his research interests have broadened or even shifted to include the use phase. The research in his group has in recent years mainly focused on Design for Sustainable Behaviour, understanding how designers and firms can be facilitated in exploiting opportunities, both environmental and commercial, that may exist in designing products and contexts that make users use products in a sustainable way (or avoid that they use them in an unsustainable way). Three PhD students have worked on this: Ida Nilstad Pettersen (defended in 2013), Johannes Zachrisson Daae (2014) and Kirsi Laitala (2014).
We aim to integrate insights from interaction design, science and technology studies, stakeholder analysis and environmental psychology in developing research protocols to collect empirical information on users' behaviour, attitudes, habits, beliefs, as well situational contexts, and to carry out practical experiments and develop design concepts. We also aim to understand to what extent and under which conditions firms may take such design strategies as a source for innovating their product portfolios. Case studies, both descriptive and explorative, have been done with firms including Philips, Jøtul, Electrolux and Glen Dimplex Nordic
In the past he has also supervised PhD research on topics such as cross cultural design, change management for sustainable design, ecodesign management, probing and learning in the fuel cell industry and sustainable packaging design.
Christian Roberto Valle Kinloch
Roberto is the project's PhD fellow, working with the Centre for Real Estate and Facilities Management at NTNU. Before this, he was Program Coordinator for the National Programme for Sustainable Electrification & Renewable Energy (PNESER) at the Inter-American Development Bank in Nicaragua.
Elli is the project's Postdoctoral Fellow, working at the Department of Product Design at NTNU. Prior to this, Elli worked as a Business Tool Developer at the Institute for Manufacturing (University of Cambridge, UK), linking research with industry. Before that, she worked as a researcher and lecturer at the Faculty of Design Sciences (University of Antwerp, Belgium), where her main focus was on sustainable product innovation, design methodology and industrial design education. Elli combined these activities with consultancy work at shiftN, a community-of-practice that focuses on system innovation and future thinking.
Since 2012 Elli holds a PhD in Product Development from the University of Antwerp with the thesis entitled 'The human side of sustainable design implementation from the perspective of change management.'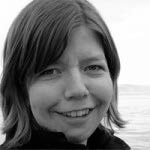 At present, Ida is Postdoctoral Fellow at the Department of Product Design in the project The Medical Home. In the project MINDER she focuses on design, social practices and energy use in non-residential buildings.
Ida finished her PhD on design for sustainability in May 2013. In her PhD research she explored the opportunities, prospects and preconditions for design activity and designers to support the development of less resource-intensive everyday practices.
Thomas Berker (project coordinator)
Thomas' present research activities comprise the whole range of economic, social and cultural aspects connected to socio-technological innovation, with a focus on the diffusion and implementation of new products and services and the acquisition, embedding and use of these innovations in everyday life. Additional interests include selected topics from the sociology and philosophy of science, e.g. theory and practice of inter-/transdisciplinary collaboration.